Princess Leia. The first Disney Princess who could fire a blaster, bring down an Empire, and build a new one in the aftermath. Suck it, Cinderella.
Carrie Fisher had a long and distinguished career as a writer, actor, etc., and she was very open about her struggles with drug addiction, and thru that openness helped many people. Her most famous role was Princess Leia in Star Wars.
I'm fucking crying, Stupid 2016.
7 things you probably didn't know about Carrie Fisher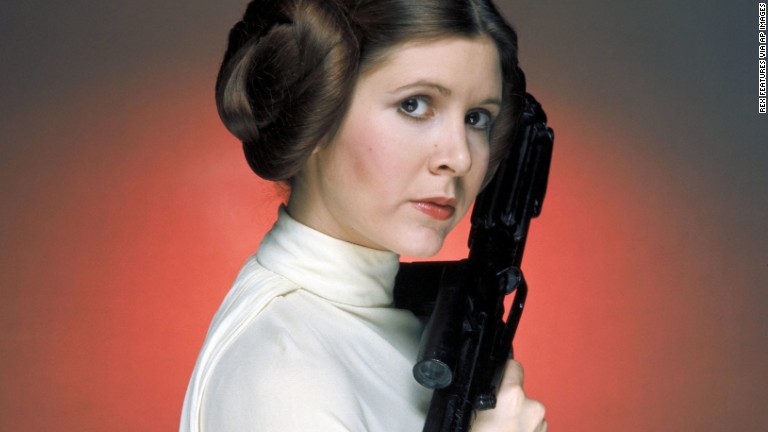 And if you're looking for
my usual trademark satire
.